Another Wednesday and here we are with before and after! Haven't been here for a while so it is good to be back! Wanted to show what I did with this picture from my last photo shoot. I used Photoshop CS5 and what I basically did was first of all remove the jacket from the grass, then crop and bring the family closer, warm up the photo so the colours of the bales would be more natural, more like the colour they really are. Then applied a series of PS Action from MCP and also from PW, and viola!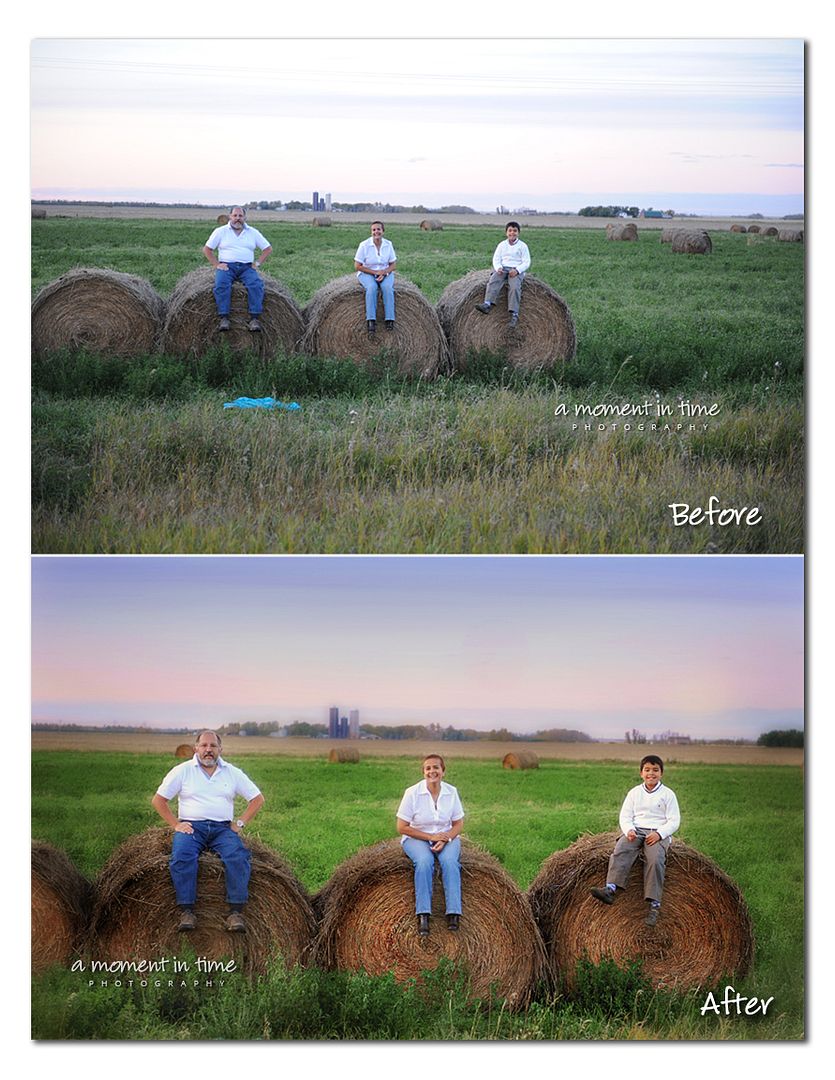 For even more "Before and After" photos please visit: "Pixel Perfect"
THANK YOU FOR YOUR VISIT AND KIND COMMENTS! HAVE A GREAT WEEK!