I woke up to a wonderful sourprise this morning!
My picture made the top 5 at "Project Alicia - Crazy Days of Summer Photo Challenge"
Hop over there and take a look at all of the fabolous "Yellow" entries!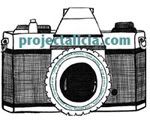 THANK YOU SO MUCH ALICIA!
-----------------------------------------------------
I LOVE this week's colour! Actually it was hard to decide what to post today when this shade of yellow seems to be everywhere, specially now when the canola fields are starting to bloom! But today I decided to go for a bird! I love cedar waxwings and they are some of the few birds that come summer after summer to our yard so I figure they needed to be future this week! Aren't they extremely pretty? I also love how the sun was shinning through the tree right then and carry that yellow into the leafs as well.
THANKS FOR YOU VISIT!
HAVE A SUNNY WEEK!