I so LOVE the diversity and variety of wild life we have around here! It used to be VERY rare tough to see Moose in this area but in the last 5 or 6 years it has become a little more common, though really still rear enough. Hubby was out in the bush gathering our winter wood when he saw this pair of moose out in the field feeding in some alfalfa, so he immediately call me on his cell, he knew I would love to capture those two! So I quickly put on my jacket, gloves and tuque, grab my camera and 300mm zoom lens and run out the door! I was so lucky they were still hanging around pretty close to the road and was able to get a few shots before they got skittish and run away! They are such funny looking things and the sound they make it was almost like a cow! LOL!!!
HAVE A HAPPY WEEKEND EVERYONE!
----------------------------------------------------------------------------
Yeah!!! I won, I WON!!!!! - What an honour! Thank you Misty and Ashley!!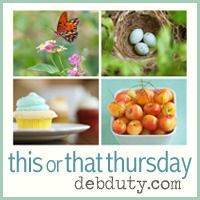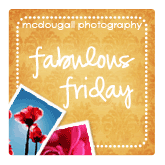 For this week's challenge I would like you to share your "WILD LIFE" pictures with all of us! I realized you may not have as much opportunity or access to wildlife like I do, so don't worry if the picture wasn't taken this last week, go ahead a dig into your archives if you need to, they main thing is that the picture you submit was taken by YOU, that's all.
CONGRATULATIONS go to Olivia, winner of our last week's challenge and THANK YOU so much Melissa for your help choosing the winner! Olivia, you are most welcome to choose this week's challenge if you want to and let me know OK? Thanks! Please grab the winner's button (at the bottom of the blog) and proudly display it in your blog! :)
Olivia's winner picture, So . . . beautiful! Again, CONGRATULATIONS!!!